Addressing Insurance Carriers' legal needs
Connor, Weber & Oberlies represents numerous national and international insurance carriers in all insurance litigation matters, including legal matters related to insurance products and policy disputes, regulation & compliance, insurance defense, and other legal issue for insurance carriers.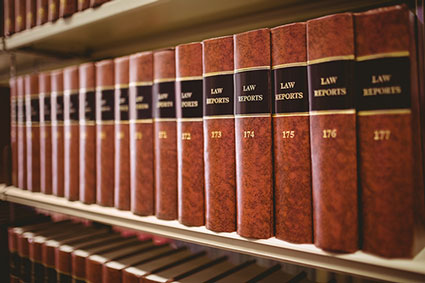 The firm's attorneys possess backgrounds in areas that include business, education, and engineering in order to fulfill these diverse clients' needs. The firm has extensive experience litigating the complex issues that arise when representing international companies.
Connor, Weber & Oberlies' experience litigating complicated issues has assisted in building the firm's reputation for successfully handling insurance matters of all kinds.
Cost-effective Insurance Litigation
Connor, Weber & Oberlies consistently ranks among the region's best for file closure rate, cost per file, and dollars paid in resolution of a claim. The firm continues to build on these successes by constructing strong cases for clients with a variety of insurance issues:
General tort litigation
Professional liability litigation
Municipal liability litigation
School district litigation
Automobile liability litigation
Premises liability litigation
Comprehensive general liability
Directors' and officers' liability
Insurance coverage
Insurance agency and professional liability
Subrogation and collections
Employer's liability
Underinsured & uninsured motorist litigation
Product liability litigation
Workers' compensation
Bad-Faith litigation
Environmental litigation
Veterinary professional liability



Discuss all aspects of insurance litigation with Connor, Weber & Oberlies by contacting the law firm. The firm prides itself on continued success in coverage issues and large-scale litigation matters in New Jersey and Pennsylvania and invites clients to schedule a consultation.